Now Available: Glock 43, Ruger American, Walther PPS M2, Browning 1911 .22/380, Kimber K6, Remington RM380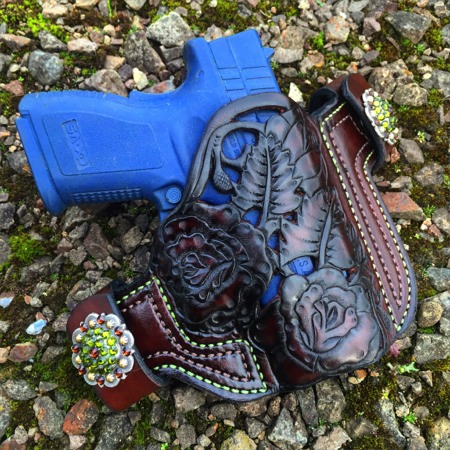 All Soteria Leather holsters are handmade in Vancouver, WA using only the finest quality leather from American cattle. Soteria Leather not only focuses on the utilitarian aspects that make a quality holster, such as: conceal-ability, comfort, and reholstering capabilities, but also focuses on the aesthetic appeal. With three leather and 28 thread color choices at no additional cost, you're able to customize a holster that is all you. This means you'll not only want to carry your Soteria Leather Holster because of its utility, but you'll want to show it off to all your friends because it looks so good.

And don't forget to check us out on Facebook!